Austab Labels is the perfect customer focused adhesive label provider.
WAREHOUSE RACKING LABELS
Austab has warehouse racking labels for every application. Our synthetic warehouse rack labels offer the durability demanded in many applications.
Our most popular, Synthetic Warehouse Rack Labels are more durable and longer lasting than typical paper labels. Graphics are added to eliminate confusion and improve functionality. Permanent pressure-sensitive adhesive provides lifetime adherence.
Our expertise in the field of barcode labelling and warehouse identification is proving to be exceptional with customers across the country.
Whether you require a small quantity or large run we design each rack label for your application. By considering your inventory system, scanner type, scanning distance and angle, and mounting method, we ensure that you receive the highest value warehouse rack label solution.
We also inventory numerous blank racking labels, of different sizes and colours, ready to be printed on and available for immediate dispatch. Alternatively, let us print your racking labels for you.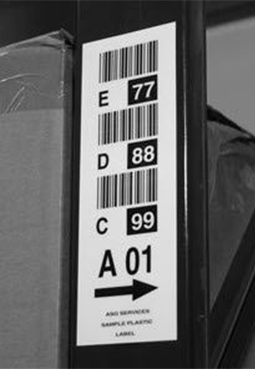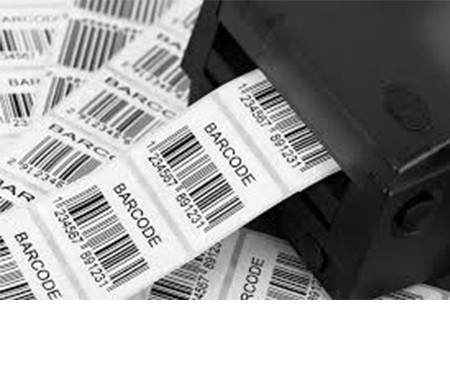 Barcode Printing Bureau
If you don't have the capacity, people or equipment let Austab print your Variable Data and Consecutive Barcodes,  we can make these to your exact specifications, printing direct from your data supplied.
We offer a fast and flexible Print Bureau service along with shortlead times to meet your exact requirements.
Customer Service
Our Customer Service team are highly experienced and provide an unparalleled level of support and advice. We can recommend the most affordable and suitable labels for your application, supply quotes by phone or email and even suggest a local technician if your label printer requires a service.
Label Templates
Austab Labels has a large selection of label templates available for all our standard label sheet configurations. These templates are provided free of charge. Whilst most A4 sheet labels are similar there may be slight variations in the size of the label from brand to brand. Please click here for a full list of available templates and usage instructions.
For a full listing of our available templates please click here.
Inventory Management
Our technically advanced inventory management program is customised for each client and allows for simple and efficient label ordering, pre-printing, stock-holding, shipping to one or unlimited locations with next-day or long-term delivery scheduling to make our labelling solutions the most efficient, economical and flexible on the market.
Blank Labels
Our advanced printing technologies allow us to produce standard label designs that are brand compatible as well as fully customised on a variety of self-adhesive materials from permanent to removable, re-positional, scratch resistant, temperature and chemical resistant, freezer grade and waterproof in rolls, sheets, double sided and fanfold formats.
Research and Development
If you have specific requirements our professional Research and Development department can advise, design, source and test specific label styles with custom adhesives, backing sheets and indoor/outdoor printing inks, best suited to your company needs.