Print Labels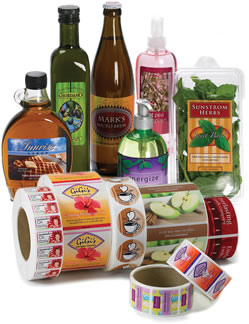 Austab have invested in the latest digital label technology ensuring dazzling results at a fraction of the cost of traditional label printing. Our custom labels can be printed to fit products and packaging of all shapes and sizes, in any quantities. The cost and setup for labels can be expensive if you're a smaller company or you just need fewer product labels. This is where digital labels have real benefits.
Quick Turnaround – Digital label printing doesn't require plates – so you don't have to pay for a printing plate for each color in your label. No plates also means a shorter setup time so your labels are printed faster. Custom labels printed on a digital label press can be printed in less time, so you receive your labels faster.
High Quality – When it comes to product labels, vibrant high-quality graphics grab the most attention. Our digital label press prints at a resolution of almost double that of traditional flexographic labels. Your labels will have crisp clear images and life-like colors.