Blank Labels
We manufacture many types of plain and/or blank labels, for a  varied range of applications and industries. Most of the labels we make are printed by customers using their own label printers.  We hold the most common sizes of plain labels in stock whilst other requirements are made-to-order, call or email us for a fast quotation and fast delivery.
Download our PDF brochure of our stock range by clicking here
Thermal Transfer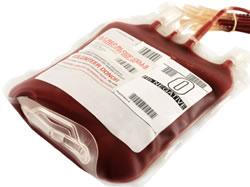 With High volumes of goods moving around the world and new technology available to track, record and process it throughout the logistics chain it has become vital to provide information about safety, logistics hygiene or even the use of the product.
Each product is therefore marked individually during manufacture with a wide variety of information: bar codes, serial number, use-by date, composition, price etc
Thermal transfer technology is able to print on many different media and in very different environments, giving a high quality and long-lasting result. These properties make it one of the most widespread print technologies used for product identification and traceability in the manufacturing, logistics and distribution industries.
Thermal Direct
Direct thermal labels are designed to react with heat. They come into direct contact with the print-head (through the thermal label printer) which heats up and reacts with the surface of the thermal label to create the print. The nature of this material means it is ideal for short-term print solutions.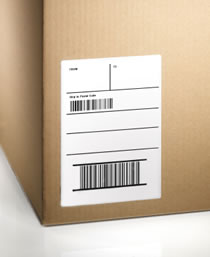 We offer a wide variety of direct thermal labels for all brand name thermal printers. Direct Thermal Labels are for thermal label printers that do not require thermal transfer ribbons.
Austab is dedicated to producing your long-run direct thermal labels. We can produce your labels on any size core and have the most popular sizes in stock. We also rewind our rolls tighter than traditional labels allowing for more labels per roll and preventing the roll from unwinding prematurely when placed in the printer. Whether your job requires multiple die cuts, multiple colors, or removable adhesives, look no further. Austab is your source for long run labels.
Fanfold
Austab have both thermal direct and thermal transfer labels that are fanfolded as off the shelf stock lines. As a general rule there are more labels in a box when fanfolded that on a traditional roll (requiring a core). If you have the space behind or beneath your printer and you are printing high volumes of labels…… fanfold labels might be for you. The advantage of receiving your labels in this format is not having to change your rolls anywhere near as often.
Shop Blank Thermal Direct Labels